NAGAFF set to honour former Shippers' Council boss, Hassan Bello
Ray Ugochukwu
The National Association of Government Approved Freight Forwarders (NAGAFF) has concluded plans to stage a grand send-off get-together for the retired former boss of the Nigerian Shippers' Council (NSC), Barr. Hassan Bello.
The Founder of NAGAFF, Dr. Boniface Aniebonam, said the reception will take place at the Rockview Hotel, Apapa, Lagos, on Monday, July 12, 2021.
According to him, the gesture was the association's way of appreciating the maritime technocrat for his unequaled performance as the Executive Secretary/CEO of the Nigerian Shippers' Council.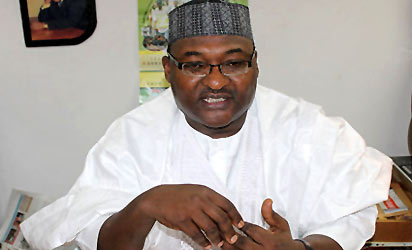 Bello
Seabreeze News learnt that the event will be a gathering of who-is-who in the nation's freight forwarding industry.
In a chat with our correspondent, Dr. Aniebonam described Barr. Bello as "a wonderful person". He confessed that he was short of appropriate words and expressions with which to qualify Bello's type of character.
"Honestly, I don't know how to describe that man. His humility is exceptional. I'm yet to see someone exhibiting such an attribute. His type of person is very rare", he remarked.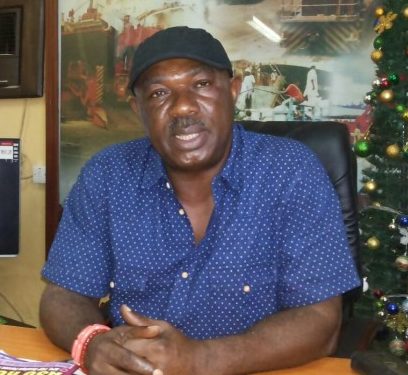 Aniebonam
Aniebonam, who also doubles as the National Chairman, New Nigerian Peoples Party (NNPP), recalled the efforts of the outgone NSC boss, especially in the days of COVID–19 when the economy was almost shut down.
He said it was his effort that resulted in the ports not being completely shut down at the heat of the pandemic.
"You can recall what happened during the peak of Covid-19 when everything was shut down. Hassan Bello brought out buses, lined them up to pick up agents at various bus stops. He didn't stop there; he was there physically following the buses about, making sure that people were not stranded. How many chief executives could have done that?
"That man is a wonderful person. I respect him for his hardwork and humility. We can only wish him well in his future endeavours.
"Though things are tough in the country, as an association, we have decided to honour him with the reception at the Rockview Hotel on Monday. It's our own little way of saying thank you for a job well done"
Barr Hassan Bello officially bowed out of office as the ES of the Nigerian Shippers' Council on Friday June 18, 2021.
He spent two consecutive terms of four years each as the Council's ES/CEO. He joined the Agency in 1998 as Deputy Director and Head of Legal Services and later became a Director in the same department, a position he held for many years before he became the Executive.